Gear up for the Big Game with our wines and champagnes.
As football season comes to an end, we gear up for the big game. After weekly get together's with friends, family, and fans to share groans, cheers, and a few choice things to eat and drink, it's time for the long awaited game.
Before you gather for the big game, grab a few bottles of bubbly and wine. Wines and champagnes are fun but elegant – a no-fuss, easy pairing for casual eats or more advanced culinary creations alike.
As you get the party started, pair Brut Prestige with small bites that'll help build excitement. These starters are easy to pass and sure to catch the attention of fellow fans:
– Chorizo and garlic aioli canapés
– Beef and mozzarella mini meatballs
– Salmon and cucumber skewers
Up your game on the usual hot dogs and burgers by leading up to a main course that's a little more special, like:
– Grilled steaks with roasted Chantrelle mushrooms and carrots drizzled with honey
– Blue cheese burgers and sun-dried tomato pasta salad with artichoke hearts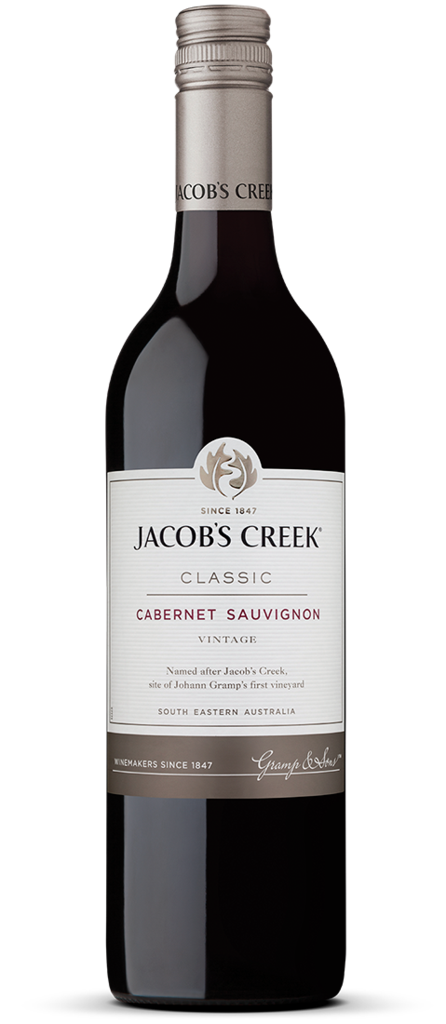 Jacob's Creek Classic Cabernet Sauvignon - This Jacob's Creek classic is a medium-bodied wine with the bold characteristics of Cabernet Sauvignon in an approachable style.
Kenwood Vineyards Sonoma County Sauvignon Blanc 2016 - The fruit sourced for this Sauvignon Blanc comes from vineyards located in the cooler appellations of Carneros and the Russian River Valley which bring grassy characteristics to the wine, as well as grapes from the warmer Sonoma Valley which impart melon and tropical fruit flavors.

Brancott Estate Classics Pinot Noir 2016 - Garnet red in colour this wine exhibits a mix of red cherry and dark berry fruit aromas with a slight cinnamon-like spicy complexity, dry herbs and hints of oak toast on the nose.

Mumm Napa Brut Prestige - Brut Prestige is Mumm Napa's signature sparkling wine. It is a relaxed, yet elegant, wine that earns sparkling accolades from consumers and critics alike.
Before the party ends, end on a note of sweet victory and pair it with an apéritif.
– Triple-cheese cheesecake with an Amaretti crust
– Roasted apples with vanilla bean gelato

Lillet Blanc - Lillet Blanc is a medium colored white wine, made from Sauvignon Blanc and Semillon grapes

Lillet Rouge - The main grape varietal in Lillet Rouge is Merlot, which gives it an aromatic display of very ripe dark fruits.